Scriptures and Mysteries Biography, Spoken Words,Career
Scriptures and Mysteries
Biological brothers who, together, make up a duo in Spoken words poetry. They are three times award-winning poets:-
1. UNWRAP (Graceville Christian Center Abuja) 2017
2. The quest (Latter House Christian Center) Jos, Plateau State.
3. Champions (One Voice Africa).
REAL NAMES

James Yohana Danga (Scriptures)

Jude Yohana Danga (Mysteries)
BIOGRAPHY
Scriptures and Mysteries are from the northern part of Nigeria (West Africa). They are indigenes of Kebbi state; based in Gusau, Zamfara State. Their style of spoken words and delivery is quite unique and rare (if not the only style seen so far in the world).
It's delivered with passion, energy, and electrifying charisma. Their poetry has been described by many people as "thought-provoking, soul-lifting, and life-changing" It is presented with hammering punchlines and captivating eulogies that transform, heal and soothe the mind of their audience.
HOW THEY MINISTER
You could clearly see that these dudes speak and perform like two angry lions on the loose. Together, Scriptures and Mysteries have travelled around Nigeria blessing lives with poems that are outside the scope of human thoughts. Indeed, just like their names imply, they are 'scripturally mysterious'.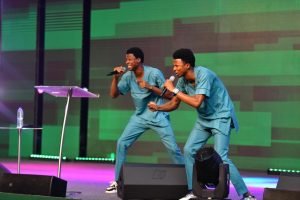 It's amazing when two people can say the same thing with such precision, harmony, and passion, and at the same time every word, line and sentence is a direct message delivered with depth.
SIBLINGS
The duo (Scriptures and Mysteries) has a younger sister named Eve Yohana Danga (Cherish) who also performs with them in some selected poems. The duo has ministered/performed on the same stage with the likes of Akpororo, Prosper Ochimana, Solomon Lange, Ada ehi, Panam Percy Paul, Chris Morgan, Pat- king Freke – Umoh just to mention but a few.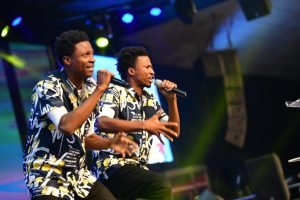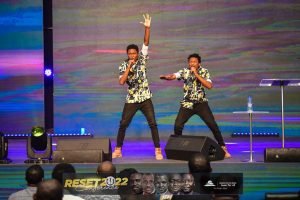 ALBUM
The duo (Scriptures and Mysteries) produced an Album in 2015 "TAGGED "SOUND THE ALARM" with a track list of 5. They believe words are swords and tongues are flames because they are "kingdom lunatics" As they fondly put it…We are THE HEADS OF A MOVING ARROW.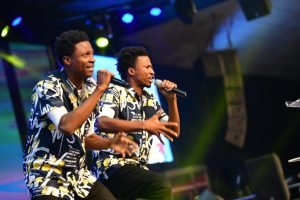 FOLLOW THEM ON ALL SOCIAL MEDIA
Scriptures and Mysteries