ABOUT PASTOR EMMANUEL RUACH NJOKU'S BIOGRAPHY,MINISTRY,BOOKS
ABOUT PASTOR EMMANUEL RUACH NJOKU'S BIOGRAPHY
Pastor Emmanuel Ruach Njoku the founder of StepUp to Divinity Ministry was born on the 28th of August 1991 and he originates from Imo State of Nigeria. He is the first child among six children of Evang. Godwin Chimezie Njoku and Peace Njoku were both missionaries. Although Pastor Emmanuel Ruach Njoku comes from a Christian family, he gave his life to Christ at the age of seven(7) when his mother led him to Christ.
Pastor Emmanuel started reading Bible at the age of nine (9) and by the age of twelve (12) under the watch of his mother he'd read the Bible cover to cover. He had his university in one of Nigeria's universities- the University of Jos. There, he studied and obtained a Bachelor of Science degree in Human Medical Laboratory Science. He has both the First School Leaving Certificate and the West African Examination Certificate certifications in the bag.
MINISTRY
Pastor Emmanuel Ruach Njoku is the sole founder of StepUp to Divinity Ministry, a Ministry with its headquarters in Jos, Plateau State. StepUp to Divinity Ministry (SUTD) is located at Trade Centre Kuru, beside City Harvest School. In Jos South Plateau State, Nigeria.
BRANCHES OF HIS MINISTRY
Aside from having a few branches in Jos and Benue Nigeria, Pastor Emmanuel Ruach Njoku and the SUTD hosts the popular Olympian Conference where he teaches from the Word of God and several people travel from across the country and beyond to hear his teachings. He hosts crusades and other outreaches in rural settlements within Nigeria and has a network of those with who he teaches God's Word and prays together with online.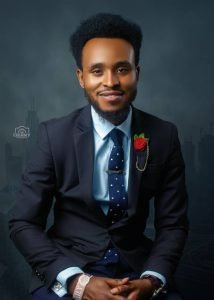 TEACHINGS
Most people and members of SUTD who listen to Pastor Emmanuel Ruach Njoku's teachings believe in him stating that his brand and style of teaching God's Word is not like conventional preaching because he teaches the Word of God with much in-depth revelation.
ABOUT PASTOR EMMANUEL RUACH NJOKU'S BIOGRAPHY
Pastor Emmanuel is popularly known for preaching about the mysteries gospel of Christ, the Word and the supernatural. After reading his first book at the age of nine (9) titled "I SAW HEAVEN" by Robert Liadon, he got thrilled and began to press into God in the place of prayer for a touch from God and for an encounter with Jesus Christ.
ABOUT PASTOR EMMANUEL RUACH NJOKU'S BIOGRAPHY
According to Pastor Emmanuel, he had an encounter with Jesus Christ when the lived at the University of Jos senior staff quarters and the Lord told him "I called your fathers and your fathers have answered another call…, go now gather your fathers and tell them that the God of Abraham, Isaac and Jacob has appeared to you and they'll believe you. I am sending you to go and correct the mistakes of your fathers because your fathers have vexed me and vexed me and limited me the Holy One of Israel."
ABOUT PASTOR EMMANUEL RUACH NJOKU'S BIOGRAPHY
Holy Spirit by Joshua Daniel mp3
Pastor Emmanuel Ruach Njoku had his early Christian life moulded by the continual efforts of his parents and his Bible club teacher, Mrs Laraba Jatau, the messages of R. W. Schambach and Donna Schambach, messages of Pastor Benny Hinn and Pastor Chris Oyakhilome who's teachings positively influenced him the most.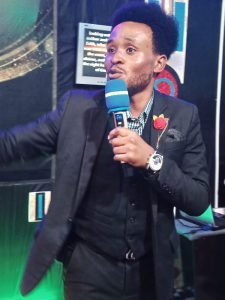 ABOUT PASTOR EMMANUEL RUACH NJOKU'S BIOGRAPHY
BOOKS
StepUp to Divinity Ministry (SUTD) lead Pastor, Emmanuel Ruach Njoku has written many soul-lifting and powerful books, which includes in the list below;
Being Made Free From Sin,
The Last Enemy to be Destroyed.
Something to Live For.
The Consummate Man.
(The Total Man).
The Mystery of Soul Winning.
Why do People Die
The Genealogies, The Lineage and Heritage.
Unearthing the True Church.
The Christ Generation
Pleading Your Case in the Court of Heaven.
Legislating From the Councils of Heaven. And many other books.